SwipeToMeet: How much time can it save you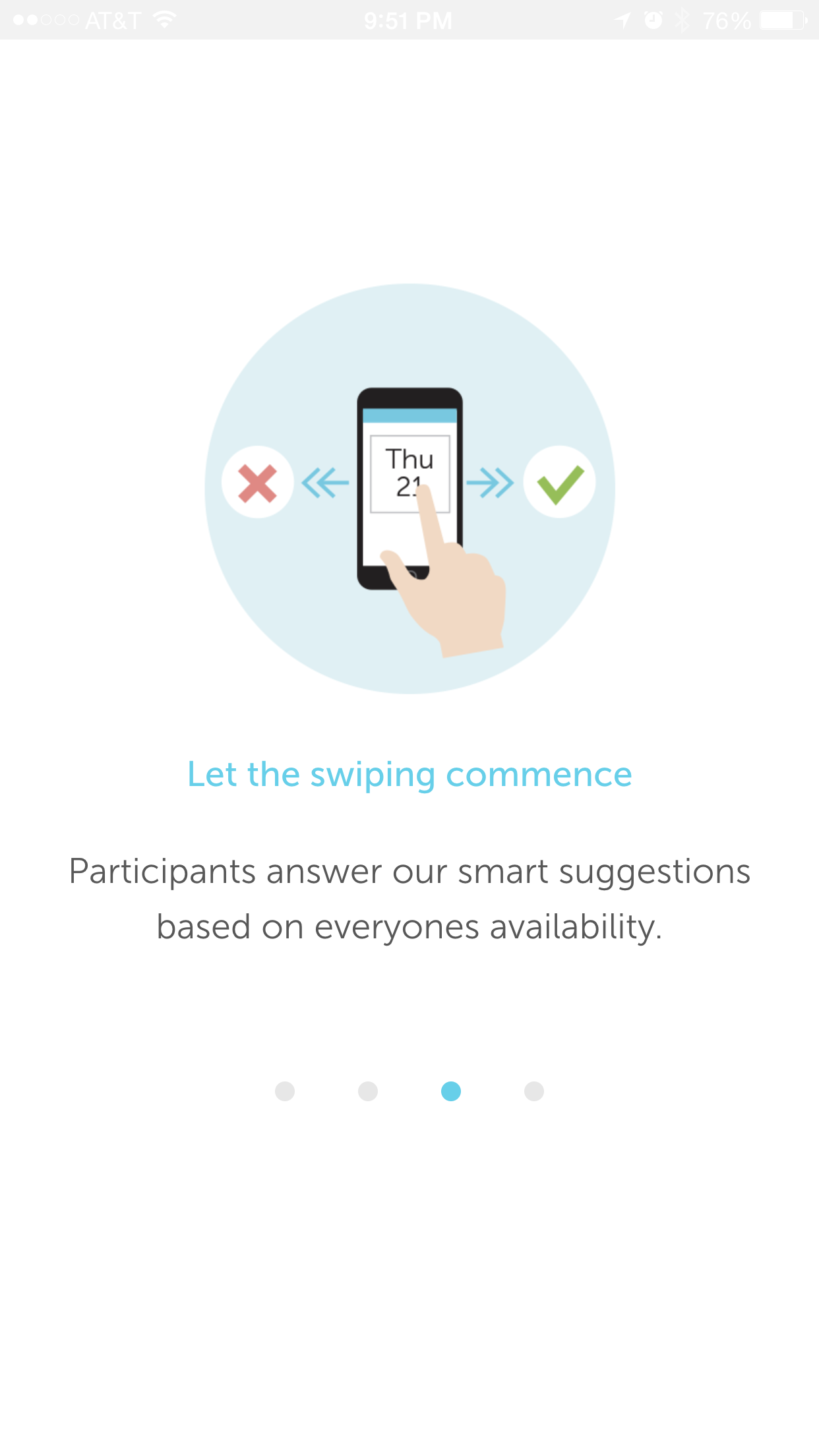 Whether it's about business or just trying to arrange a dinner with friends, SwipeToMeet is the simplest way to find a suitable time for a group of people. Instead of wasting days scheduling, a suitable time can be found within minutes.

SwipeToMeet is smart, minimizing the efforts for both organizers and participants by eliminating the need to match calendars manually. Organizers can set the requirements for the meeting (such as lunch, but not on Tuesdays or meeting in the afternoon, but earliest two weeks from now) and the service magically matches people's availability, in real-time.

Organizer's don't have to worry about what devices, participants have. Invitations are delivered via SMS or push notifications and availability is provided simply by swiping via a mobile browser or the app. It's simple, fast, and fun to use.
Installation & Setup:
Enter your mobile phone number and choose your country
A pin code will be used to verify your mobile number, sent via text message enter it once received
Next enter your email, first & last name and organization
Upload a profile picture if you like
Allow permission to access your calenders
Select what Calendar you would like to SwipeToMeet. This way it knows you availability for meetings
Select whether you would like push notifications
Final Thoughts:
SwipeToMeet does indeed make organizing meetings easy for anyone. At lifewithtech we have been using Meetin.gs pro service to schedule all of our meetings. Meeting.gs pro service does have all the bells and whistles for business users and worth checking out if you need them. While the SwipeToMeet application drives it home for everyday users looking to take the work out of organizing meetings and at a price point of "Free" making it easy to find out how much time it can save you.
What are you using to set up meetings? Have you used SwipeToMeet or Meetin. Share with us how they're working out for you down below.